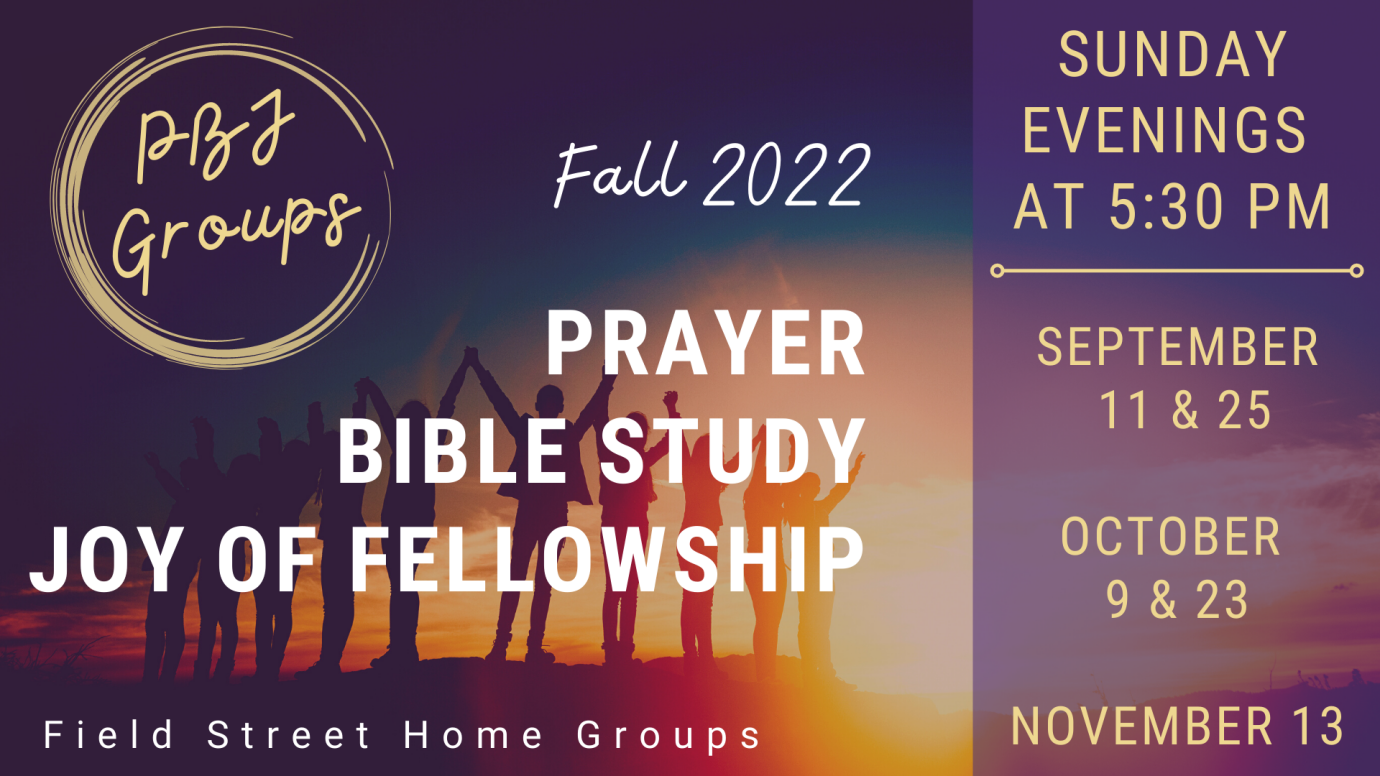 September 25, 2022 5:30pm
Join us on select Sunday evenings for Prayer, Bible study and Joy of fellowship in homes across Cleburne.
Host homes:
Bob & Glo Grizzle 701 Prairie Ave.
Jeaniv Johnson 707 Country Club Rd.
Jerry & Joni Melson 2424 Pecan Springs
Larry & Linda Smith 1615 Longfellow
Mark & Sally Smith 610 Hyde Park Blvd.