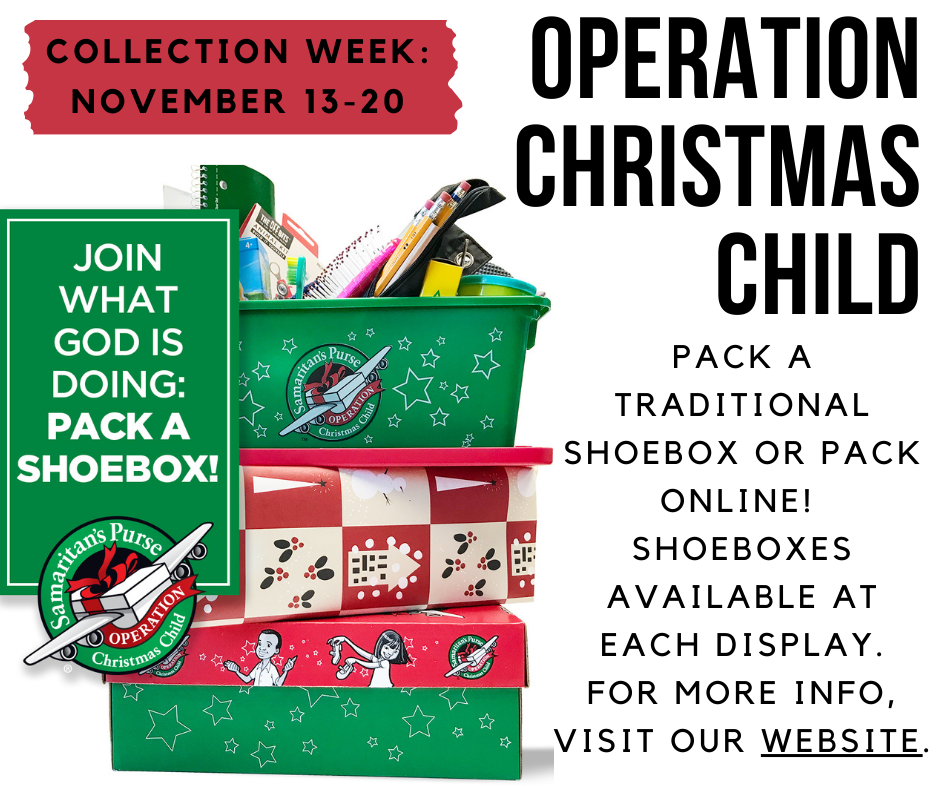 November 20, 2023 12:00am
Address: Field Street Baptist Church, 201 North Field Street, Cleburne, TX US 76033
Contact: Allison KitchenAllison Kitchen
We are launching our Operation Christmas Child season on October 1st! You can pick up shoeboxes and resources at our display tables in the children's building and outside the library. You also have the option to build shoeboxes online through our goal page. This is a great opportunity for those that cannot go out to shop or need a budget-friendly option. Click the "register" button below to start building online. It will take you directly to our goal page.
National Collection Week is November 13-20. We will have our church-wide collection on November 12th!
Online shoeboxes are available to build until November 30th.
Thank you for partnering with us in making a difference in children's lives across the world. For more information, contact the church office or Allison Kitchen.